Pecht Awarded Two New Patents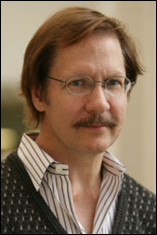 Professor of Mechanical Engineering Michael Pecht has been awarded two patents from the United States Patent and Trademark Office for a method and a device that could provide new prognostic and health management tools for systems that impact our day-to-day lives.

Pecht, who is also Director of the Center for Advanced Life Cycle Engineering (CALCE), and Shunfeng Chen were awarded a patent on April 16 for "Prognostic and Health Management Method for Natural Aging Systems". The method could be used to detect system anomalies in advance and can determine whether the detected anomalies are due to natural aging or negative aging, which is often a form of system degradation. This detection method could reduce both false alarms and costs associated with unnecessary maintenance, downtime, and inventory, and potentially assist in the design and qualification of future systems to improve reliability.

Pecht and fellow collaborators Ravi Doraiswami, Arvind Sai Sarathi Vasan, Yunhan Huang, and Andrew Michael Kluger, were issued a second patent, "MEMS Barcode Device for Monitoring Medical Systems at Point of Care", on April 23 for a wireless barcode "MEMS canary" sensor. This sensor can be embedded into a variety of electronic systems and periodically monitored to measure degradation over a period of time. This ability to measure system changes and degradation can provide an advance warning of potential failure and provide a window of opportunity for implementing measures to avert failures. The sensors may also have potential applications for monitoring new or premature technologies implemented into existing systems.

Boeing's recent trouble with using new lithium-ion battery technology in their 787 Dreamliner planes demonstrates the cascading impact of system failures when there is little to no way to detect system degradation before a major incident occurs. Due to the problems the batteries caused Boeing's aircraft, other aircraft manufacturers have now shied away from using the new technology.

Pecht, who was interviewed by IEEE Spectrum about Boeing's battery woes, stated, "This is a huge deal. What they're really saying is lithium-ion technology is premature to use in systems where safety is such a big issue, especially if they don't know all the failure mechanisms."

To find out more about Pecht and his research, visit his faculty webpage.
Published May 6, 2013