ME Professor Michael Pecht Co-authors AOL Defense Article on China's Rise in Science and Technology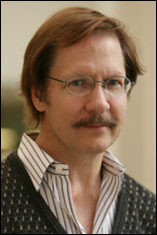 Conferences are a great way for scholars to present their research to a larger audience, but these events also provide substantial benefits to the location that hosts the event. China's increased investment in conference hosting can improve the country's research and development in science and technology, but can also disrupt the U.S.'s role in the science and technology community, according to an AOL Defense article by George E. Dieter Professor Michael Pecht and Mr. Len Zuga. Mr. Zuga is an analyst of emerging technologies, technology transfer, and industrial development in the context of the global political economy.

Studying science and technology conference hosting trends in China reveals an increase in technological development on "all fronts, including advanced materials, manufacturing, robotics, and other military and economic game-changing disciplines," Pecht said in AOL Defense. By creating a governmental agency to study future developments in the global science and technology community, the U.S. can provide improved assessments of technological advances of China and around the world.

To read the full article, visit the AOL Defense website.
Published October 1, 2012