Pecht Receives CAS President's International Fellowship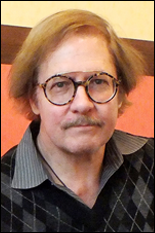 The Chinese Academy of Sciences (CAS) selected Department of Mechanical Engineering Professor Michael Pecht for a Distinguished Scientist 2015 President's International Fellowship.
The CAS President's International Fellowship Initiative (PIFI) supports highly-qualified international scientists and postgraduate students to work and study at CAS institutions to strengthen scientific collaboration with CAS researchers. Distinguished Scientist Fellowships support leading international scientists in conducting lecture tours at CAS for one to two weeks. In addition, each professor is invited to visit CAS-affiliated institutions to lecture and interact with CAS researchers and postgraduate students.
According to CAS, selected distinguished scientists are well established and internationally recognized in their respective research fields and have obtained outstanding scientific accomplishments and prestigious international honors, awards or prizes.
Published January 21, 2015