Pecht Receives Distinguished Achievement Award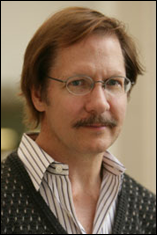 Michael Pecht, mechanical engineering professor and director of the Center for Advanced Life Cycle Engineering (CALCE), has been recognized with a Distinguished Achievement Award by University of Wisconsin-Madison School of Engineering.

The award recognizes outstanding accomplishments by UW-Madison College of Engineering alumni. Pecht, who received his Ph.D. from UW-Madison, will be recognized during the Engineer's Day banquet on Friday, October 13, 2013, in Madison, Wisconsin.

Pecht was recently awarded two new patents, and his collaborative paper, Light emitting diodes reliability review, was listed as the number one article in Spectrum's Top 25 Hottest Articles for 2012 on engineering in microelectronics reliability.

To find out more about Pecht and his research, visit his faculty webpage.
Published May 6, 2013