Pecht to be Inducted into the Clark School Innovation Hall of Fame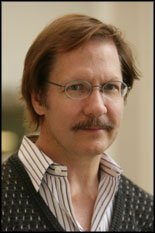 The Department of Mechanical Engineering is pleased to announce that Professor
Michael Pecht
has been selected for induction into the A. James Clark School of Engineering Innovation Hall of Fame (IHOF). Pecht will receive the prestigious honor based on his pioneering work in root-cause physics of reliability failures and his contributions to the global advancement of mechanical engineering research. Applications based on Pecht's research have aided international corporations in producing reliable products as diverse as aircraft, alternative power generation, and hybrid electric vehicles. As an IHOF inductee, Pecht will join such influential innovators as Glenn L. Martin (for pioneering innovations in the early days of aviation), Harry Smith (for the invention of pulse Doppler radar), Robert Fischell (for highly creative inventions and innovations in biomedical devices), George Laurer (for the universal product code), and the recently inducted Alexander Severinsky.
The Innovation Hall of Fame was founded in 1985 through a donation by distinguished alumnus Stanford Berman, who sought to recognize Clark School alumni, faculty and friends with significant technical contributions to the engineering discipline. This year's induction ceremony will take place on November 3 and promises to provide the many students and professionals who have benefited from Pecht's work with an opportunity to recognize this pioneer of engineering research.
As an Innovation Hall of Fame member, Pecht will have a dedicated space in the IHOF exhibit, located in the Jeong H. Kim Engineering building on the University of Maryland's College Park campus. Pecht's career achievements and contributions to the engineering discipline will be detailed in a hanging plaque that will be available for viewing by all visitors to the Kim Building and the IHOF. Pecht's exhibit in the IHOF will also play a vital role in continuing the tradition of inspiring the scores of students, alumni, faculty and visitors who pass through the hall each day.
A Fellow of the IEEE, ASME, SAE and IMAPS, Dr. Pecht is a Professional Engineer and a George E. Dieter Professor of Mechanical Engineering at the University of Maryland's A. James Clark School of Engineering and a faculty member of the Applied Mathematics Program. He earned his MS in Electrical Engineering and PhD in Engineering Mechanics from the University of Wisconsin-Madison. Dr. Pecht is the founder and director of the Center for Advanced Life Cycle Engineering (CALCE) at the University of Maryland, which is funded by over 150 of the world's leading electronics companies at more than $6M USD per year. Under Dr. Pecht's direction, CALCE received the 2009 NSF Innovation Award in recognition of its extensive research into electronics products and systems health and reliability. Dr. Pecht is also a renowned author and editor. He has authored more than twenty books on product reliability, development, use and supply chain management, and over 400 technical articles. He is the chief editor for Microelectronics Reliability and an associate editor for the IEEE Transactions on Components and Packaging Technology. Previously, he held a standing position on the advisory board of IEEE Spectrum and served as chief editor of the IEEE Transactions on Reliability for eight years.
As one of the world's leading experts in strategic planning, design, test, prognostics, IP, and risk assessment of electronic products and systems, Dr. Pecht has received a number of professional honors and awards, including the 2010 IEEE Exceptional Technical Achievement Award, for his innovations in the area of prognostics and systems health management; the 2008 IEEE Reliability Society's Lifetime Achievement Award, the IEEE's highest reliability honor; the 2007 European Micro and Nano-Reliability Award, for outstanding contributions to reliability research; the 3M Research Award for his discoveries in electronics packaging; and the IMAPS William D. Ashman Memorial Achievement Award for his contributions to electronics analysis.
For more information on the Innovation Hall of Fame please click here.
Information on Professor Pecht and his research can be found here.
Published September 28, 2011