Alumnus Charles Dickerson Named President of SUEZ North America's Utility Division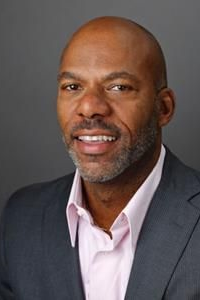 Alumnus Charles Dickerson (B.S. mechanical engineering '89, M.S. management '99) was recently named President, Utility Division for North America at SUEZ, a leading provider of environmental services. Dickerson has over 30 years of utility experience in areas ranging from production, transmission and distribution to customer service.
"I understand this is an important time for SUEZ. As the nation continues to work its way through the health pandemic, the company is well-poised to lead the water industry in the delivery of life's most essential resource," said Dickerson. "But our mission does not stop there. Our goal is to build sustainable water and wastewater systems that will serve generations of customers for many years to come. I'm thrilled to be taking on this new challenge."
Dickerson's prior positions include serving as President of National Grid - USA Business Services —one of the largest global investor-owned energy companies— and working for Exelon-Pepco, another investor-owned company delivering electricity and gas to over two million customers in Delaware, New Jersey, Maryland and Washington D.C. In addition, Dickerson served on the boards of The Treatment Learning Center, City Year and Aclara and was an adjunct professor at the University of the District of Columbia's School of Public Policy and Business.
Dickerson has been honored as a Significant Business Leader by Minorities and Women in Business and named a Utility Industry Leader by Intelligent Utility Magazine.
Published September 29, 2020