Alumnus Tom Hicks Welcomed to Arctaris Impact Board of Advisors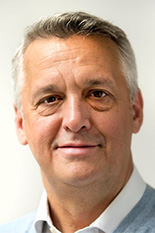 In October of this year, Tom Hicks (B.S. mechanical engineering '90) was appointed to the Board of Advisors for the Boston-based investment firm Arctaris Impact Investors, LLC. Business Wire reports that on this Board, Hicks will support Arctaris in its growth of solar programs in Opportunity Zones and infrastructure partnerships with U.S. military bases.
Hicks was the former U.S. Acting Under Secretary of the U.S. Navy. According the Business Wire, Hicks served in this position twice from 2014-2016 and again in 2017 during which he managed the everyday business activities while also representing the Department of Defense on policy, strategy, and budget matters. In the U.S. Navy, Hicks held previous positions including serving as the Energy Program Manager, the Deputy Under Secretary of the Navy, and the Deputy Assistant Secretary of the Navy's Energy division.
Outside of the Navy, Hicks served in positions such as the Vice President of Leadership in Energy and Environmental Design and International Programs for the U.S. Green Building Council and the Senior Program Manager for the U.S. Environmental Protection Agency.
Business Wire also reports that Hicks is a Distinguished Fellow at the Council on Competitiveness.
Published November 19, 2020